Rescheduling
Please note that if the lesson is cancelled less than 6 hours before the booked class time, the lesson will not be compensated
Lesson is on:
22 ноября 2017 г. 18:30
Rescheduling
Attention! Plan your schedule in advance. If the lesson is canceled less than 12 hours before the start, the amount of half of the hourly rate will be deducted.
Lesson is on:
22 ноября 2017 г. 18:30
Rescheduling
Attention! Plan your schedule in advance. If the lesson is canceled less than 12 hours before the start, the amount of half of the hourly rate will be deducted.
Lesson is on:
22 ноября 2017 г. 18:30
Rescheduling
Attention! Cancel classes only if students do not join the class within the first 15 minutes.
Your data
Please provide your email address and phone number. You will be sent reminders and information about the lessons.
Access to lessons
Attention! Lessons will be available from 24 August. If you haven't passed the level test yet, go to the
feed
And click "Pass the test"
Access to lessons
Attention! Lessons will be available after the payment is made. If you haven't passed the level test yet, go to the
feed
And click "Pass the test" You can pay by going to < a href="/en/student/payment/mix/">payment.
Subscription activation
You are going to activate your subscription. After activation of your subscription will take effect and you will be able to start training
Subscription freeze
You are going to temporarily freeze and suspend your subscription.
Resume training
Do you want to stop the freeze and resume training?
CHANGING THE LESSON
You're going to change the lesson. All the student's points scored in the current lesson will be reset to zero. If your student's lesson does not change after clicking "yes, change lesson", then you must manually update the student's page.
Cancel subscription
You are going to cancel your subscription early. All your subscription balances will be canceled and you will not be able to restore your subscription.
Observer
Attention! You joined the online lesson as an Observer. Your participation in the lesson is limited. You will not be able to speak, write, or perform exercises. To get full access to participate in the lesson you must join the lesson before it starts.
Добро пожаловать на вебинар
Внимание! Вы зашли на вебинар. Вы сможете говорить, писать в чат, и выполнять упражнения. Если у вас есть вопросы то перед тем как задать вопрос включите микрофон.
Сообщить об ошибке в контенте
Спасибо, данные об ошибке отправлены!
Reset the password
Don't worry, it happens to everyone!
We will send you instructions on how to restore your password to your email address.
Request for a trial lesson
Request for a trial lesson
Your request is accepted
Our Manager will contact you soon!
Access to the microphone
Couldn't get access to the microphone

Step 1. Make sure the microphone is turned on
If you are using a headset with a volume control (on the cable), make sure that the sound is not muted. Audio must be enabled on a site (such as Google Hangouts or Skype).

Step 2. Check your system settings
Make sure your microphone is used by default for audio recording and it is configured correctly:
Windows
Mac OS

Step 3. The camera and microphone works best in Google Chrome and Firefox
Does the video link work?
Select your issue type from the list and click "send". We will try to help you as soon as possible.
Connection check
Great
You are ready to start training. We are looking forward to seeing you in our lessons!
See how Qlang online training works in 1 minute: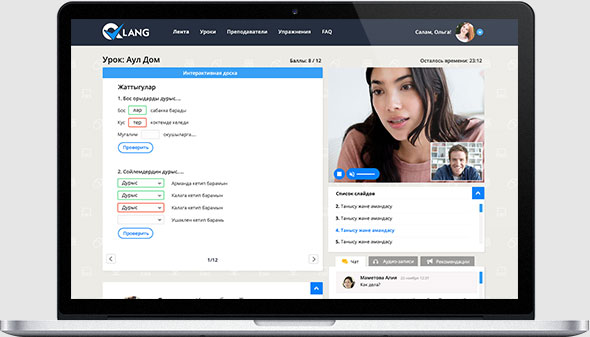 INDIVIDUAL APPROACH

Take lessons one - on-one with the teacher. We will select a unique training program for you.

LEARN FROM THE BEST TEACHERS

Choose a teacher yourself on our platform based on their interests, age and reviews.

OWN SCHEDULE

Create your own schedule and change it whenever you want!
achieve your goals with Qlang
1

TAKE THE FIRST LESSON FOR FREE

Register and take a free trial lesson

2

STUDY WITH A TEACHER

View the questionnaires, choose a teacher, book the time of lessons

3

PRACTICE YOURSELF

Do exercises outside of the lesson, train, hone your skills

4

LEARN THE DESIRED
LANGUAGE IN 2 MONTHS!

Our students are already achieving success, do not delay and speak Kazakh from the first lesson!
THE BEST TEACHERS
HIGHLY QUALIFIED

The teachers of our school are primarily professionals and people with a new vision of education

VAST EXPERIENCE

All teachers have extensive experience in online and offline training

OBJECTIVE ASSESSMENT OF THE WORK

The work of each teacher is evaluated by a rating that is put up by the students themselves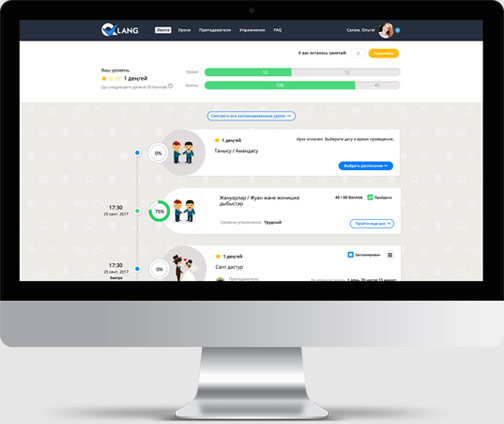 THE LATEST METHODOLOGY

The QLANG teaching methodology was created with the participation of Kazakh and international linguists. It has proven its effectiveness in practice and has received many positive reviews.

NO CRAMMING AND MEMORIZATION

A minimum of grammatical rules and a maximum of active practice. The main emphasis is on conversational skills and language perception by ear

MODERN TECHNOLOGIES

Interactive whiteboard, exercises for independent work, video broadcast, audio and video exercises, pronunciation training, chat window, getting points and much more.

AFFORDABLE PRICE

The first lesson is free. Take a free lesson and evaluate the capabilities of our platform for yourself!
Our students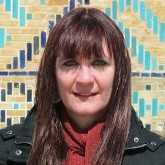 Joanna Lillis
I have been studying Kazakh for 2 months on the qlang website, and I am making good progress. I began to speak freely. The methodology is interactive, I am happy with my teacher and my followers. I recommend reading the Kazakh language with Qlang to others!
< br>Joanna Lillis, English journalist, lives in Almaty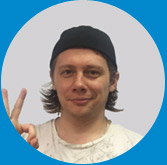 Semyon Makhov
Since I live in Kazakhstan, I understood that sooner or later I would have to learn the Kazakh language. But due to the fact that I don't have a lot of free time I postponed learning. I tried many courses and studied with different tutors but everything was tight and not interesting. After learning about such a convenient way of learning a language, I decided to try it and did not regret it. I like the Western style of teaching the Kazakh language using the QLANG method and the difference compared to other courses is enormous. Now I actively use the Kazakh language not only in communicating with taxi drivers or sellers but also with all the people I meet in my life.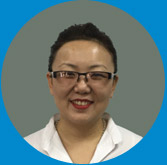 Irina Kim
Due to constant employment and lack of time, I do not have the opportunity to study by myself according to textbooks or go to courses. The possibility of learning Online was the main factor when choosing Kazakh language courses. Since I have only studied the first level so far, studying in QLANG gave me a general understanding of the language and a good listening comprehension. Audio exercises and the recordings that we make in our lessons help a lot. In general, I have not yet learned languages in this format, it is very exciting and interesting, especially for those who have little free time. You can choose the time when you want to study and you can also choose the teacher you like.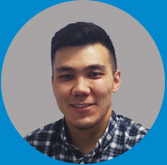 Daulet Arystambayev
The QLANG online Kazakh language learning platform is very convenient and effective. You look forward to every lesson and realize that you are not wasting your time on learning. I work on a shift basis in an oil company in the west of Kazakhstan. We have a lot of foreigners working there, and in order to communicate normally with colleagues, to work together - I needed to improve my English. Since I have been working in the region for 15 days and I am in Almaty for 15 days, I could not attend English courses and it takes a lot of time to study with a textbook myself. Therefore, online QLANG training has become the most convenient solution for me. Thank you to my teacher for teaching me and the QLANG team for this opportunity!
Learn to speak
in Kazakh
in 2 months
Leave a request and book a convenient time for a free lesson
By clicking the button, you accept theterms of the agreement < /a>